Case study - Sears Hometown
and Outlet Stores
Retail Chain Enables Typing Biometrics-Based MFA at Point-of-Sale for Store Clerks. Seamless two-factor authentication with typing biometrics to increase security without compromising employee productivity
Sears Hometown and Outlet Stores (SHOS) sells retail consumer electronic products, home appliances, hardware, tools, and lawn and garden equipment. SHOS provides a full suite of services, including home delivery, installation, and product protection agreements. Today, more than 90% of its retail locations are operated by independent local dealers or franchisees.
Challenges
Increased security at the point of scale (POS) login process.
Seamless non-intrusive authentication for clerks.
Uninterrupted productivity for employees.
No additional hardware costs.
"With the implementation of TypingDNA's behavioral biometrics solution, our users benefit from two-factor authentication while they type in their email and password to sign in. OptimalIdm has been a great partner helping us integrate TypingDNA's product so we can benefit from a higher degree of security while maintaining a great user experience!"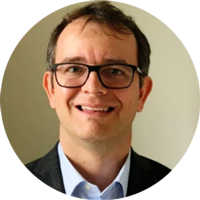 Phil Beaudoin
Head of Enterprise Technology and Support Services